Based upon a model of early immersion in academic and leadership training, Kent Prep provides classes, mock tests, and individualized consulting services that help students boost their confidence levels in and out of the classroom.
Specializing in Gifted & Talented and NYC statewide test preparation, to specialized high school and SAT preparation, Kent's enrichment programs work to help all students meet their full potentials all year round.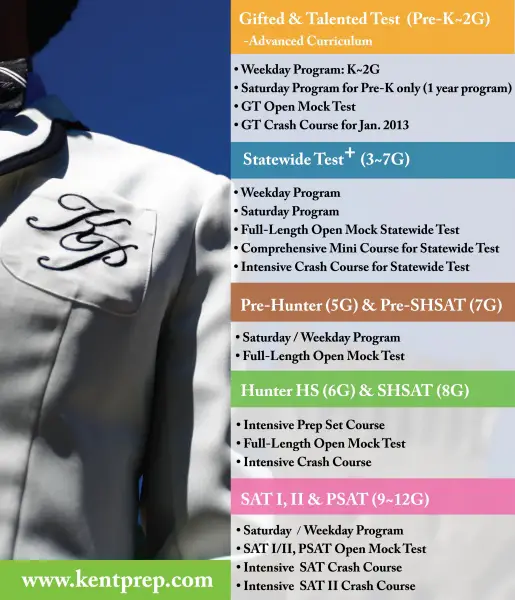 Please send me information about Kent Prep
Find More
CLASSES - ACADEMIC ENRICHMENT/LANGUAGE

For more than 30 years, Kent Prep's team of teachers, curriculum developers, and counselors have successfully prepared students for various standardized tests such as Gifted and Talented test, NYS Common Core exams, SSAT, and SHSAT. All year-round, small classes provide a safe environment for students to ask questions.
Get the Best Family Activities
Sent to You Weekly!