Little Sponges Child Learning Center
1000 Shames Drive
Westbury, NY
516-595-7900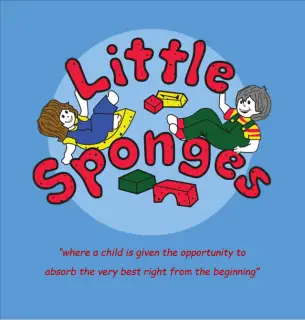 Our mission
Our mission is to provide the parents of our community as well as surrounding communities, a safe healthy developmentally appropriate environment where their children are given the opportunity to absorb the very best right from the beginning. Each child is given the opportunity to explore, engage, and develop their own unique individuality, while learning, playing, and just having fun. *Little Sponges offers safe, and easy pick up and drop offs. We have operated successfully during the COVID-19 pandemic,  *Little Sponges put protocols in place that are in line with the Guidelines placed by the Centers for Disease Control and Prevention.
A sound early childhood program
Little Sponges is dedicated to providing a sound early childhood program for children ages 6 weeks to 12 years of age that will meet each child's social, emotional, physical and intellectual needs in a safe, loving environment. The unique characteristics of each individual child are valued at Little Sponges. Each child's interests and developmental stages are nurtured by our well-trained and talented team of early childhood professionals. At Little Sponges, we enjoy and appreciate children - their diversity and their challenges.
Our childcare philosophy
We believe childhood should be a time of great joy, love and exploration. Based on our teachers' knowledge and the needs of each particular child, curriculum emerges from the combination of teacher direction and children's interest. Our early childhood professionals plan and prepare a program that is developmentally appropriate. In a developmentally appropriate program, hands-on experiences and age-appropriate play, activities and materials provide the foundation for early learning as well as early literacy. Our focus on hands on skills and our play-oriented activities offer choices to children in a learning environment that supports and fosters their freedom of expression, growing independence, and positive self-esteem. *Our childcare philosophy is based on flexibility and choice for children. Little Sponges respects and accommodates the individual developmental levels of each child. Discipline is approached in a positive manner with the goal of helping children learn self-control and problem-solving strategies.
Excellent communication
Excellent communication is a top priority at Little Sponges, with daily communication through our connections notebook. The staff and parents work together to insure a successful daily experience. In addition to regular communication with parents, Little Sponges produces a monthly newsletter to help keep the parents informed. Parents are also encouraged to volunteer in the classrooms and are always welcome at Little Sponges. *Little Sponges admits children and employs personnel without regard to race, color, creed, gender, religion, or national origin.
Please send me information about Little Sponges Child Learning Center
Find More
CAMPS - DANCE - PRINT GUIDE

LSPA is a dance camp that offers beginners and intermediate dancers an opportunity to grow in the art of dance and performing arts. Dancers will have the opportunity to work on technique as well as explore new disciplines and genres. Teachers help build confidence, strength, rhythm, flexibility, technique, and tempo.
Get the Best Family Activities
Sent to You Weekly!