The Nurtury Montessori School
914-632-6200
431 N. Ridge St., Rye Brook
2097 Palmer Ave., Larchmont
1144 North Ave., New Rochelle
130 Flandreau Drive, New Rochelle


About The Nurtury Montessori School
The Nurtury is committed to promoting quality, full-time Montessori child care for children ages 6 weeks to 6 years. The first six years of life are when intelligence and personality are formed. We greatly understand this concept, and as a result, The Nurtury has set the standard for full-time Montessori child care. Early introduction to Montessori puts your child on the path to becoming a confident, self-motivated learner. The aim of a Montessori program is to foster the development of basic trust and to assist in the normal development of the personality.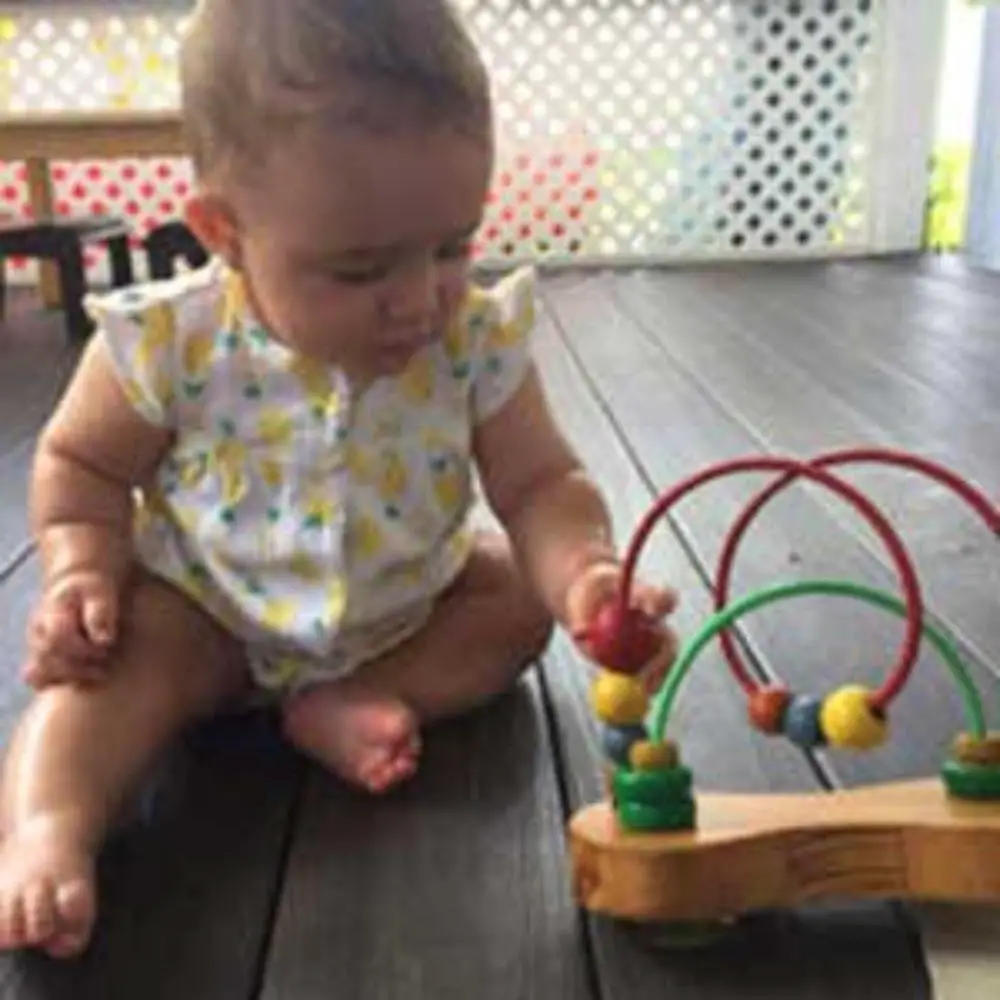 Day Care for Ages Newborn to 18 Months
The Nurtury provides a prepared environment for infants (0-9 months and 9-18 months) to develop naturally in their own way and at their own pace. The youngest members are kept in the Nido Room (Italian for "nest") designed with a special movement area, that is to be equipped with customized stands, stairs, and bars for pulling up; an activity area that exposes young children to Montessori manipulative, sensorial, and language materials; and a variety of materials and interesting objects to look at, explore, and experience, which are designed to meet the developmental stages and sensitive periods of infants.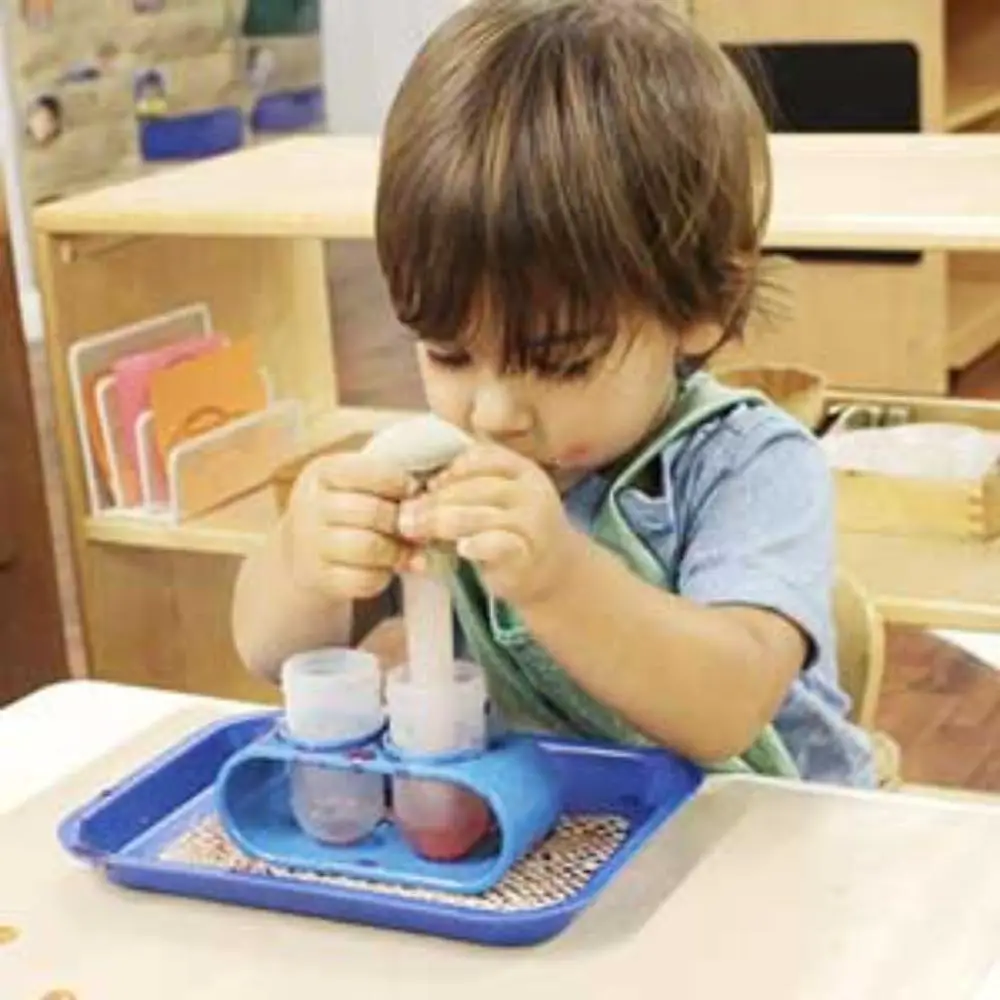 The Nurtury's Toddler Program
Children who are comfortably walking are taken out of the Nido Room, and moved to the toddler rooms which conform to their increased physical needs. The children learn concentration, order, sequence, and skills adapted to their development with practical life. We use a number of multi-sensory, sequential, and self-correcting Montessori materials to facilitate learning, including bead stringing, cubes on pegs, spheres on horizontal pegs, puzzles, gluing, folding; and various practical life exercises, coloring, painting and cooking projects.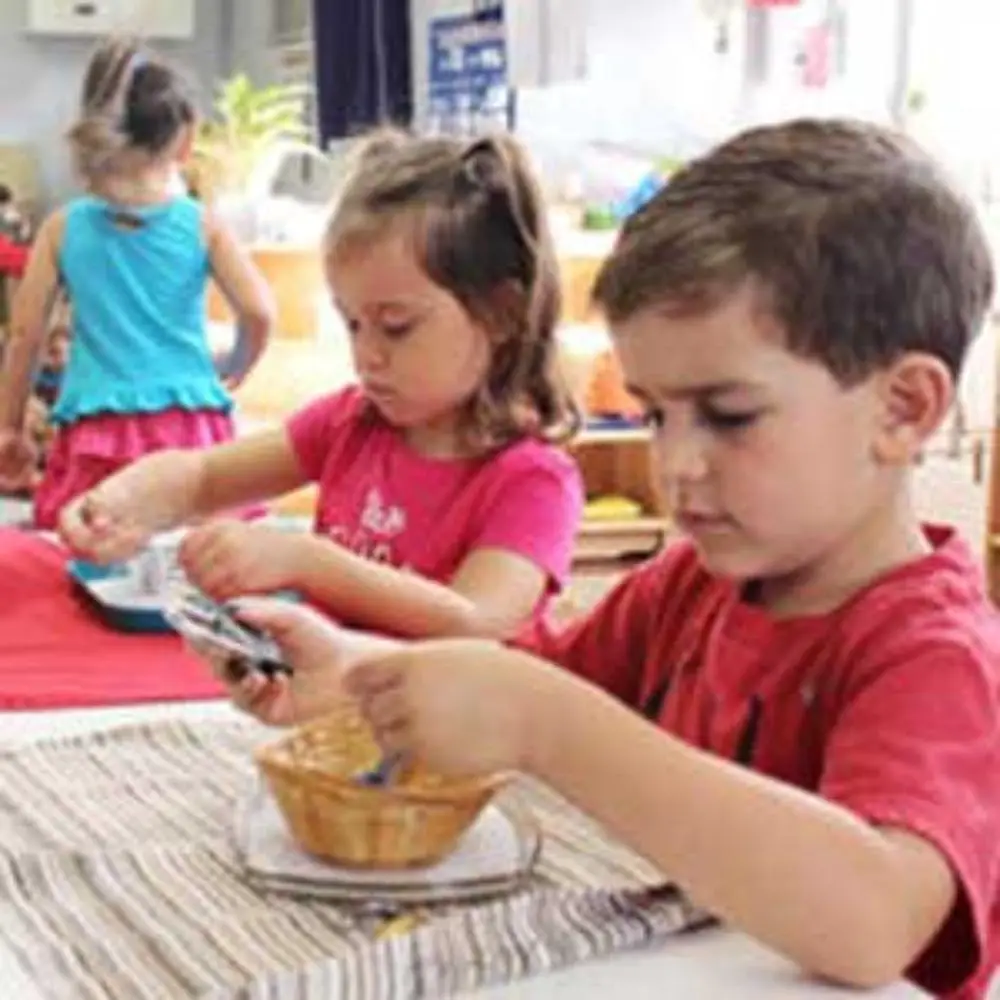 Primary Program for Ages 3-6
The goals of The Nurtury at this age are to foster independence and to support children in moving toward mastery of self and their environment. It is a fully prepared Montessori environment designed to encourage children in their self-directed discovery of the world through interest-based activities in Practical Life, Sensorial, Math, Language, Geography, History, Art, Music, and Science. These activities properly matched to the child's ability level and interest help to develop within the child a love of learning. Children can work individually or in a small group, learning from and sharing with one another. The class has a maximum of 20 children in the morning, and in the afternoon 3-year-olds nap leaving the 4- and 5-year-olds to do more advanced group lessons.
Please send me information about The Nurtury Montessori School
Find More
OPEN HOUSES--PRINT GUIDE

Private tours available every Thursday and Friday from 9am-2pm. Call to set up a tour at 914-224-3705 or email
[email protected]
.
Get the Best Family Activities
Sent to You Weekly!