Whitby School
Located in Greenwich, CT, Whitby is a co-educational independent school that provides an education continuum for children 18 months through Grade 8 in the Fairfield-Westchester area. Whitby offers a Montessori curriculum in the Whitby Montessori Children's House and the highly-recognized International Baccalaureate (IB) program in Grades 1-8. These two programs form the foundation for students to thrive and learn to think creatively and critically, preparing them as life-long learners and global citizens.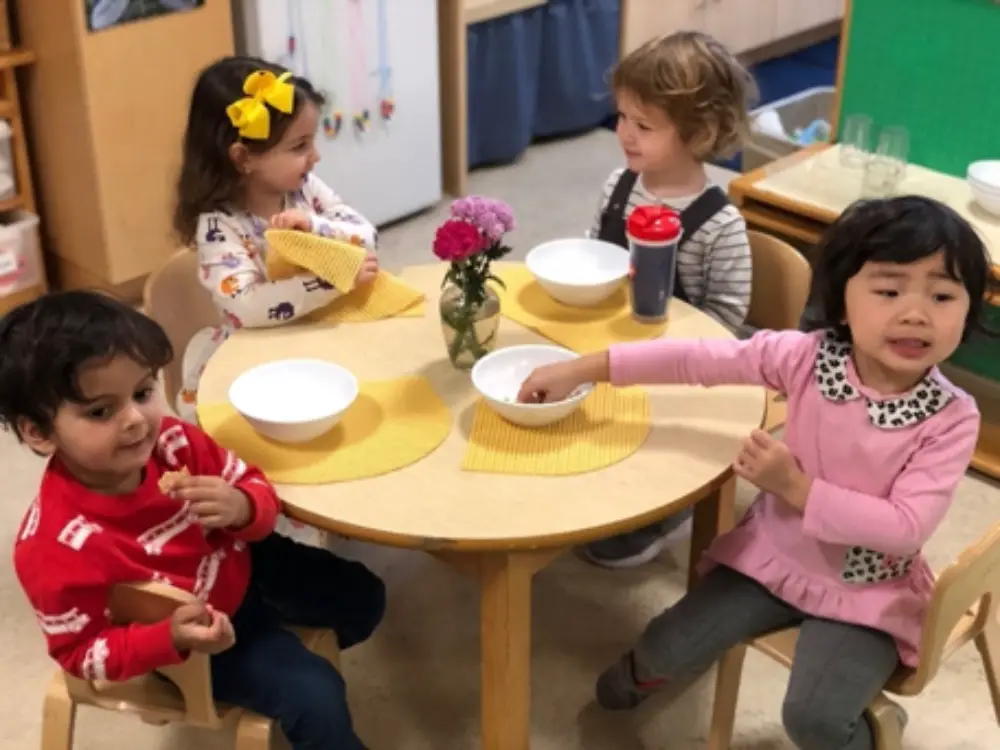 The Whitby Educational Continuum
Montessori Children's House Highlights • Ages 18 month – Kindergarten • Low student/teacher ratio • Multi-age classrooms stimulate enthusiasm for learning and inspires independent thinking. • Highly qualified faculty: 100% AS degree, 78% MS degree or higher, 72% Montessori certified • Regularly scheduled enrichment activities - Spanish, Mandarin, music, art, yoga, dance, onsite and offsite field trips
Lower School Grades 1-4
• Two fully-trained teachers per grade • Six IB Units of Inquiry across the school year. • Single subjects in music, art, PE, and theater based on transdisciplinary learning • Spanish instruction four days a week • Extracurricular program in art, technology, athletics, the art, and more • Community service participation.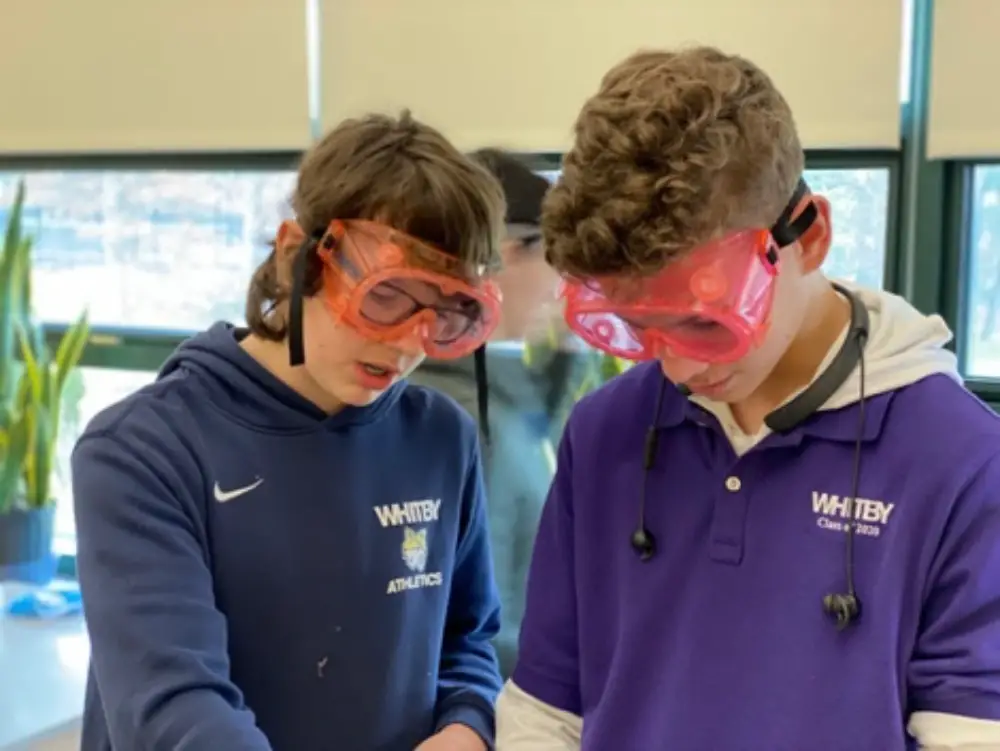 Middle School Grade 5-8
• Whitby MS students take leadership roles in the classroom, school assembles, community projects, and independent studies. • Spanish language emersion four times per week. Many of our graduated take advanced language classes as freshman in high school. • Our approach to Math instruction takes complex math concepts and applies them to real-world situations. Graduates often are placed in Geometry and Algebra 2 as HS freshman. • Cocurricular classes range from musical theater and art installations to Math Counts and the Outdoor Club. • Our 18-month Secondary School Counseling Program excels at preparing students for matriculation to highly regarded and best-fit schools – day and boarding
Think Whitby
Subscribe to the Whitby Blog for insights into education, how we teach, and how our students learn.
Please send me information about Whitby School
Find More
EDUCATION - PRIVATE SCHOOLS

Whitby is a co-educational independent school providing educational continuity for children ages 18 months through eighth grade. The Whitby Montessori Children's House three-year program and the International Baccalaureate program in first-eighth grades form the foundation that empowers students to think creatively and critically, preparing them as life-long learners and global citizens.
Meet the Director

Dr. John "Jack" Creeden is the Whitby School's interim head of school. Creeden comes to Whitby with more than three decades of experience in independent school leadership, teaching, governance, and strategic planning. Creeden has been a leader in the independent school community, mentoring aspiring heads, conducting governance workshops, and serving as chair of the Board of Trustees for the National Association of Independent Schools from 2012-15. Creeden holds a B.A. from College of the Holy Cross, and an M.A. and a Ph.D. in educational administration from the University of Wisconsin-Madison.

Get the Best Family Activities
Sent to You Weekly!